Instructional Playbooks
Instructional coaches need to have a deep understanding of the strategies that they share with teachers. The purpose of the instructional playbooks is to help coaches deepen their knowledge of the high-impact strategies identified and effectively help teachers improve their practice.
In instructional coaching, there are a lot of ups and downs. It is essential that you have evidence-based instructional practices to draw from so that you're on the right side of providing effective support to teachers. Using these resources will ensure that you are successful in helping teachers improve their practice and not left behind by them.
Below you will see links to two Instructional Playbooks--one created from the viewpoint of secondary educators and one for elementary educators. Either one of them could have applicability to any level.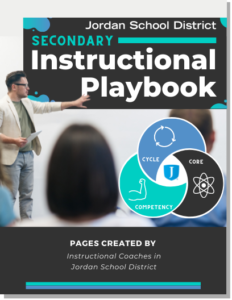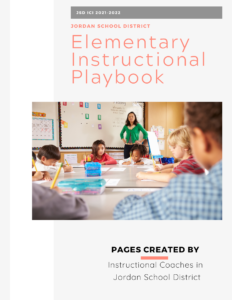 Teams of Jordan School District instructional coaches and teacher specialists worked to create the playbook pages during the 2021-2022 school year.
---
Mentoring Playbook